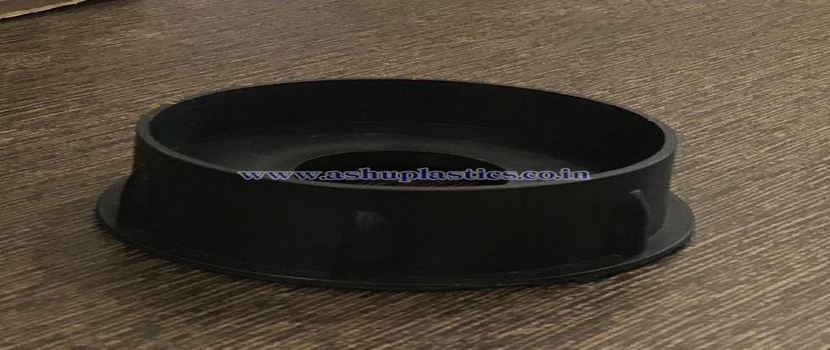 The paper needs to be stored and packed properly to save from dust and other air particles. Core plugs are used to stop the removal of materials outside and they are mainly used in tubes and pipes.
However, Plastic Natural Black core plugs are used in paper mills, containers for food industries, and even used in polyester making company. There is numerous Plastic Natural Black core plugs manufacturer online as well as in the market.
Manufacturers are providing quality Plastic core plugs that have a longer life at affordable prices. Plastic Plugs are manufactured in such a way that it restricts inner material to flow freely.
Due to its features which makes it useful for manufacturers of plastic film and metallic foils. Plastic plugs can be recyclable and can be used for other products repeatedly. Here are some of the benefits of Core plugs as:
Superior Strength
These Plastic core plugs are manufactured in such a way that it has superior strength that can hold the inner materials and restrict them from flowing outside.


Dust-Free
Plastic Core plugs provide a dust-free environment and also moisture free to plastic films and papers. Due to its high strength, it can hold back dust and moisture to damage the content of the container and keep it safe, intact, and dust-free.


Superior Crush Resistance
Plastic Core plugs are made up of plastic which is of superior quality and acts as a superior crush resistance and keeps the products safe from damage. Due to its crush resistance, it cannot be crushed easily and hence it can be used to preserve various products.


Smoothness Surface
Plastic core plugs have a smooth surface and are widely used for storing paper and polyester making industry and even plastic films. Due to its smooth surface, it can keep away dust and moisture out and keep the product safe.


Wide Range of Sizes
Plastic core plugs are available in various sizes as required by the customer. Core plugs can be manufactured in various sizes to protect various things as per the needs of the industry. Various sizes can make the supplier distribute too many industries and help them in their production.


Reusable and Recyclable
Plastic core plugs are reusable and recyclable and it can be again used for protecting sensitive films. It can provide complete protection of the product and also provide packaging benefits.


Customizable In Length
Plastic core plugs can produce in various lengths and can provide product protection. Availability of latest technology defect-free products can be produced and it can be protected and packaged with the use of plastic core plugs.
Manufacturers are using HD + LLD virgin material to produce plastic Natural Black Core Plugs which are widely used to protect the products from dust, moisture and also can be reused to protect films and paper rolls. It can be further used as plastic end caps for tubes and pipes. To keep the food intact and safe from damaging core plastic plugs are often used in the food industry.
Thus, before ordering such plastic core plugs, you have to keep in mind the above points and make use for your industry. These Plastic core plugs are beneficial for various industries and it can produce excellent results for them. You have to purchase the core plug from the authenticated manufacturer. You have to ask for after-sales service from such manufacturers for maintenance.